Growth Catalyst
A Sound Entrepreneur In A Sound Company
---
---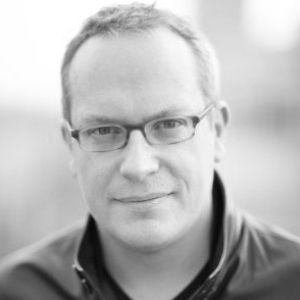 This article has been written by Sébastien Lefebvre
This year, I'll have the renewed pleasure to work with talented founders who will be selected for ASICS' Growth Catalyst programme: TenKan-Ten.
After a first successful edition (The Startups of 2018) during which all startups have transformed profoundly how they approach their business, the team behind Tenkan-Ten has worked tirelessly to make the next edition even more impactful. But first, I wanted to come back to the "why" of TenKan-Ten.
Startups come in all shapes and sizes, but the universal truth is that behind successful companies, there are outstanding entrepreneurs. These are founders and people able to seize opportunities while dealing with uncertainty and complexity.
Growing companies are supported by growing entrepreneurs that are able to lead their team in uncharted territories while being prepared in doing so.
This is why our goal at TenKan-Ten is to deliver a world-class programme that provides knowledge and the resources needed to support founders in becoming well-rounded, better entrepreneurs.
Of course, each founding team and each company has different needs. This has two main implications.
The first one is that the programme is heavily personalised. Having been through an accelerator myself, I'm well aware founders don't have the time to spend hours and hours listening to general things that don't apply to their business. We've made sure collective sessions are dealing with topics that are beneficial to all and that they leverage the collective intelligence in the room to learn from each other.
The second implication is that we've gathered a team of experienced Entrepreneurs in Residence (see here).
Collectively, we've launched dozens of apps, been through multiple rounds of funding, developed one of Europe's leading e-commerce retailer and been acquired by major companies.
Bringing those various perspectives together allows to address a large variety of topics that will probably get you covered!
At a fundamental level, a company needs to do two things to accelerate its growth: doing the right things (which can also be seen as not doing the wrong things) and do them fast.
The first is the basis of the TenKan-Ten programme: refining the strategy, going through opportunity sizing, assessing product/market fit, hiring well and retaining your best talents, identifying the best Key Performance Indicators for your product and business, managing through Objectives and Key Results, considering various go-to-market strategies, preparing for fundraising,…
But for a small team with limited resources, executing fast is almost always a challenge. For this reason, TenKan-Ten has partnered with one of the leading business schools in the world, IESE (see here). Thanks to this partnership, each startup will benefit from a task-force consisting of 4-5 high-level IESE MBA students to help you deal with your development for the duration of the program.
Finally, TenKan-Ten is probably one of the best ways to start working with ASICS and is definitely the gateway to the global organisation!
Growing your company requires to take action. And the one you should take now (don't wait June 9th!!!) is applying to TenKan-Ten here: https://tenkan-ten.com/application/
Sébastien Lefebvre, Entrepreneur In Residence
https://www.linkedin.com/in/sebastienl/
https://tenkan-ten.com/