Growth Catalyst
The books I'm reading for TenKan-Ten — the ASICS acceleration program
---
---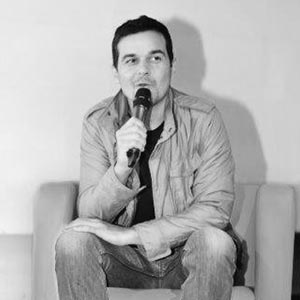 This article has been written by Daniel Silva – Entrepeneur in Residence 
Just like an athlete, an entrepreneur must be prepared for his battles and there's no better way to get ready than consistently training
"Champions keep playing until they get it right."
Coming September 2019, a select group of SportTech startups from all four corners of the world will start their acceleration program at TenKa-Ten, the Asics accelerator program based in Barcelona, Spain. Better yet, these lucky companies and their world classes entrepreneurs will be granted the opportunity to work alongside top industry leaders, AAA mentors and myself. As an Entrepreneur in Residence with the program and I hope I can positively impact every company throughout its journey.
We're currently screening and then pitching the best companies we can find to TenKan-Ten. We detail everything that's unique to the five months long program and how we plan to support their most critical phase; the growth phase. It will be intense, fun and a great experience to learn with all of them.
"Invention requires a long-term willingness to be misunderstood,"― Scott Belsky
As part of my game day preparation, I have approached some of my own mentors and asked for their advice, tips, and recommendations. I gained so much from our discussions and ended every single conversation with one simple question: If there was one book, one book only I should read before this new endeavour, which one should it be? And just like that, I have compiled a list of 10 books I will read (and, in some cases, re-read) before I start my journey in the TenKan-Ten program.
Ben Horowitz, the legend behind Andreessen Horowitz Venture Capital, one of the most successful investment firms in the world. They have invested in firms like Facebook, Foursquare, Zynga, Airbnb and Medium.
This is a contemporary classic and one of the most sincere reads you will experience about entrepreneurship.
"Life is struggle. I believe that within that quote lies the most important lesson in entrepreneurship: Embrace the struggle."
― Ben Horowitz
A TED Talk classic with millions of views on Youtube. Simon Sinek is a true inspiration for many entrepreneurs.
The book is honest and easy to comprehend. Simon provides real examples to his theory and often demonstrates how it can apply to real life and business.
I believe that entrepreneurs must define a clear sense of "why" for themselves and the company they're building. A clear vision will help true leaders go through the "struggle" and come out alive and more confident about their mission. Make sure to also read "The Hard Things About Hard Things."
"Great companies don't hire skilled people and motivate them, they hire already motivated people and inspire them."― Simon Sinek
The man behind the Lean Startup book, which became a "bible" for every entrepreneur, published a new book. This time he wants to address another issue: how can any modern company, regardless of size, thrive and prosper
today.
The idea of experimenting fast and lean continues and the vision is that any company can and should be doing it.
"In this sequel to The Lean Startup, Eric Ries turns the tables, showing bureaucratic Fortune 500 companies how they can rekindle their own growth with startup-like tactics." — Fortune Magazine
The "PayPal Mafia" boss and first outside investor in Facebook put out an honest, reality-check-style book. The central idea of the book is that to become a winner in a very competitive market you must be able to create and sustain a monopoly.
Peter Thiel is one of the most successful entrepreneurs and the venture capitalist of our time — and, he has no problem creating controversy.
I agree with his statement that "we can shape our future" and that anyone is entitled to become a better version of themselves and succeed.
"The most valuable businesses of coming decades will be built by entrepreneurs who seek to empower people rather than try to make them obsolete."― Peter Thiel
#5 Sprint — Jake Knapp (reread it)
A must read. The book behind some of the most important frameworks applied by Google Ventures. (BTW, check the book website prior to shopping you will get a real taste of it. Click here!)
You will learn how to tackle a problem, regardless of its complexity, within five days. The book is more like a guideline and very easy to process and implement. Of course, you will get better as you apply and learn.
"The big idea with the Design Sprint is to build and test a prototype in just five days. You'll take a small team, clear the schedule for a week, and rapidly progress from problem to tested solution using a proven step-by-step checklist. It's like fast-forwarding into the future so you can see how customers react before you invest all the time and expense of building a real product."
"The revolutionary movement behind the explosive growth of Intel, Google, Amazon and Uber". Got that?
It's all about OKR. "Measure What Matters is a management system based on objectives and key results (OKRs for short). Objectives point us in the direction we want to go to. "Colonize Mars" might have been a good objective for SpaceX.
Key results are how we get there. They are specific, time-bound, and measurable. Achievement of the key results signifies the achievement of the objective. If our objective is to develop a reusable rocket booster, our key results might be "Land and relaunch a reusable rocket by July 2017", or "transport an astronaut to the space station by September 2018".
Before we start, I suggest you explore the Growth Hackers Website and get a sense who is Sean Ellis. He is the man behind Dropbox explosive growth and he coined the "growth hacker" term in 2012.
The book explains the theory behind growth hacking and it demonstrates with clear examples of how it can be applied to any business. Also, it provides a solid framework so you can start applying it in your business today. I also recommend complementary research on the topic with a great variety of videos on youtube on the topic.
"Growth hacking cultivates the maximization of big data through collaboration and information sharing."
― Sean Ellis
#8 Trillion Dollar Coach — Eric Shmidt, Johnathan Rosenberg and Alan Eagle (currently playing in audiobook)
A former football player turned Head Coach and later an advertising businessman (picture MadMan!) just happens to be the most iconic mentor in Silicon Valley. I mean, there would maybe not even be a Google and Apple without his mentorship!
"Bill Campbell played an instrumental role in the growth of several prominent companies, such as Google, Apple, and Intuit, fostering deep relationships with Silicon Valley visionaries, including Steve Jobs, Larry Page, and Eric Schmidt."
The authors, including Eric Schmidt, former CEO of Google, come back after the success of "How Google Works" to pay tribute to a man who taught them so much. The book is full of real stories about Bill's legacy and how he collaborated with some of the brightest startup founders to make them a success.
"The five key factors could have been taken right out of Bill Campbell's playbook. Excellent teams at Google had psychological safety (people knew that if they took risks, their manager would have their back). The teams had clear goals, each role was meaningful, and members were reliable and confident that the team's mission would make a difference. You'll see that Bill was a master at establishing those conditions: he went to extraordinary lengths to build safety, clarity, meaning, dependability, and impact into each team he coached."
― Eric Schmidt
"Here's what you want in your first 100 employees: the best talent you can afford, who work hard and believe," she says. "The belief part can actually outdo the other two. It's more than passion. Passion is such an interpretive statement. People need to believe."
Patty McCord served as chief talent officer of Netflix for fourteen years and helped create the Netflix Culture Deck. Since it was first posted on the web, the Culture Deck has been viewed more than 15 million times, and Sheryl Sandberg has said that it "may be the most important document ever to come out of Silicon Valley."
I think she might know a thing or two about bringing talented individuals together so they can perform their best version and support the company's mission.
"McCord advocates practicing radical honesty in the workplace, saying good-bye to employees who don't fit the company's emerging needs, and motivating with challenging work, not promises, perks, and bonus plans."
"Starting a new venture is like jumping off a cliff and sewing a parachute on the way down. This book is the parachute." — Joe Gebbia, Co-Founder & Chief Product Officer, Airbnb"
He has been an active early investor since 2010 and got it right in companies like Pinterest, Uber, Warby Parker, Cheddar, Periscope, Flexport and many more. He also worked at Benchmark.
Scott eliminates any illusions about the process of creating — whether it's a business or a product — being painless. He writes about the different stages of a startup lifecycle: the start, the middle and the finish. The author makes the point that "it's not about the start and finish, it's about the journey in between."
---
On top of these 10 books, I will add 15+ years of entrepreneurial experience and countless discussions with other entrepreneurs and mentors.
The TenKan-Ten program has its application open until June 9th and we welcome any sport, wellness, and healthcare-related company to apply — the link is here: https://tenkan-ten.com/application/
Feel free to connect directly as well: daniel@ynnventures.com and on linked in — https://www.linkedin.com/in/daniel-muniz-silva/
Daniel Silva